Youth Services
Youth Exchange Chair:  Tim Haas
Youth Services Chair:  Rita Esterly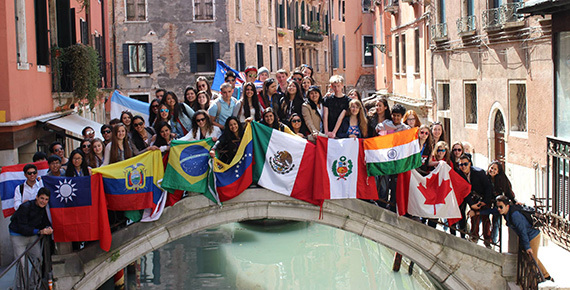 The Youth Services Committee is composed of subcommittees that carry out programs involving youth. 
RYLA is a 4 day servant leadership camp held at William Woods University.  One sophomore student is selected to attend.  Students are grouped in units of ten & have one Rotarian leader & one counselor.  They learn leadership skills & design a service project.

Interact is a Rotary youth organization open to 12-18 year old students.  At the present time we are working with the leadership at Helias to form an Interact club.

Rotaract is a Rotary youth organization open to 18-30 year olds.  Presently, we sponsor Rotaract of Jefferson City.  Their signature project is a fundraiser called Kicks in the Sticks; a 5K run.

Rotary Youth Exchange is a program in which our club sponsors a student who goes to a foreign country for a year in exchange for us accepting a student from another country for a year.  Our current inbound student is from Brazil & our outbound student is in Belgium.  

Our Scholarship Committee selects a recipient of a four year $1000 scholarship which the student can use to a college of the student's choice.  They also select a recipient of a one time $500 scholarship to Lincoln University.

Students of the Month Committee coordinates with Helias & Jefferson City high school to bring a student each week to the meetings to report on activities at the local high schools.